Established in the early part of 2014, Smoochee's Vapor Lounge is located on the second floor of the shop. Smoochee's Vapor Lounge brings vaping to Houston as a healthier alternative to smoking. The Vapor Lounge carries a very large selection of vaporizer, from a basic rechargeable pen to RDAs and Mods for the more experienced vaper. Whether you are a cloud chaser or a flavor chaser, or just looking for a healthier option than cigarettes, we will have what you need.  Our selection is always expanding and we have recently added Suicide Bunny and Cosmic Fog e juice blends to our menu. We have a taster bar set up in the lounge for customers to try any flavour of e-juice before buying it. If you are uncertain as to which flavor would be right for you, our staff will be happy to help you with a great menu containing descriptions of all the flavors we carry. We also sell Kanthal and other miscellaneous vapor related supplies for all your basic needs.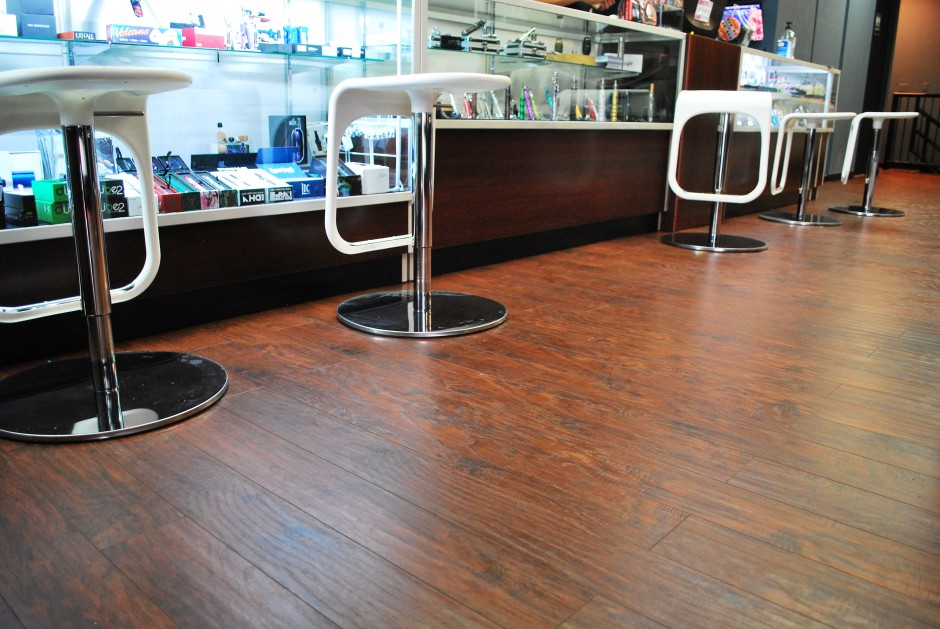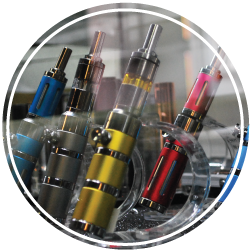 or Mech Mod, is a purely mechanical APV. The body carries the electrical current, so there's no electronics or wires to break. The switch to activate is usually a spring loaded connector that completes the circuit. These are popular for their sturdiness, simplicity, and purity of current. We recommend these as another easy way to start vaping if you are a beginner.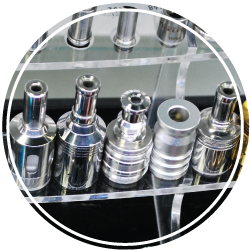 Rebuildable Dripping Atomizers – commonly known as RDAS are a great option for the experienced vaper. RDAS allow for bigger clouds, and fuller flavor. We have RDAS for every level of experience, from the beginner builder to the seasoned pro. Our staff at the Vapor Lounge can also teach you proper building techniques and care for your RDAS so don't hesitate to ask! If you're looking to take your vaping skills to the next level, an RDA is the funnest way to go! The main thing that separates an RDA from and RBA is that the RDAS are made for dripping the juice directly on the wick before inhaling for a much richer tasting hit.
Rebuildable Atomizers – commonly known as RBAS, are very much the same as the RDAS. The key difference in the RBA is that no dripping is required, but has a tank instead for your e juice.
Flavor is everything when it comes to vaping. Smoochee's Vapor Lounge carries a fantastic selection of e juice brands and flavors and is still expanding the names on our shelves. We carry such popular brands as Pink Spot, Space Jam, Suicide Bunny, Cosmic Fog and more. Our juices range from 0 nicotine to 24 mg depending on your preference and brand. Our juice menu in the Vapor Lounge gives descriptions of each flavor and we also have juice tester bottles for your convenience when looking to try a new flavor.