Smoochee's has been Houston's premiere adult toy store since July of 2005. The store has a variety of merchandise including: adult novelties, custom and heady glass, lingerie, dancewear, bachelorette supplies and just recently opened a vape lounge on the second floor.
It's not about sex – it's about GREAT sex!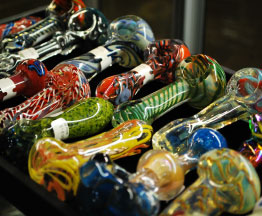 Since day one, our goal has been to provide excellent customer service, product knowledge, and a great selection of products no matter what you're searching for.