Smoochee's has a large selection of toys to choose from to take your personal intimacy to the next level. Options include usb rechargeable toys.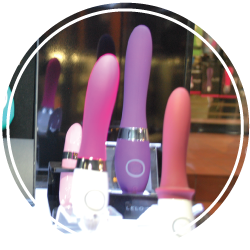 If you're looking to give your partner the very best, look no further than LELO. With 100% medical grade silicone and the FDA seal of approval for body safe materials, LELO continues to dominate the market with their body intelligent designs for men and women. Their products are made with alluring, bright colors and powerful, silent motors. With a year warranty and a 10 year customer service guarantee, this is one addition to your toy box you'll be glad about, over and over again.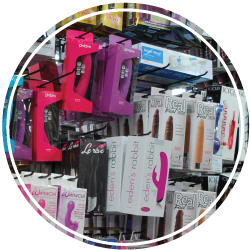 Vibrators are one of the first toys a woman will purchase for herself when exploring the world of self pleasure. There are as many shapes, sizes, and styles to choose from on our walls as you can imagine. From bullets to rabbits, Smoochee's always has a selection to make sure you bring home what you want. Our materials range from body safe silicone to tempered glass toys for people with sensitivity to porous materials.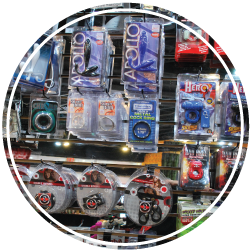 Women aren't the only ones who can have a toy box full of goodies! From pumps to masturbators, prostate stimulators to c-rings, our line of male enhancement products are sure to keep you coming back for more. We carry many popular brands known for their enjoyable and effective products like Fleshlight, Aneros, Male 2 Male, Hyrdromax and beyond.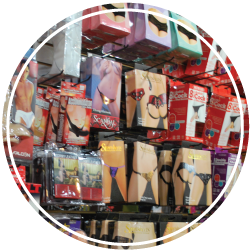 Smoochee's is proud to carry high quality harnesses and attachments for any fantasy you're looking to make come true. From beginner to the well seasoned vet, these products cater to everyone with trusted brand names such as Tantus, Falcon, Spare Parts, Stormy Leather, and the Vac U Lock system by Doc Johnson. Our attachments are made out of materials such as Cyberskin and UR3, and even tempered glass. They vary in lengths and colors as well. We also carry strapless strap ons and hollow strap ons for even more variety. Ask a staff member which product would be right for you and your partner.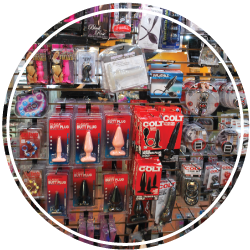 Anal sex is still thought to be a taboo subject by some, but is still very popular with couples, and only gaining in popularity as people grow educated on the subject. Smoochee's has many products to help you get started, including training kits, and a knowledgeable staff on hand to assist you with any questions or concerns. From beads to plugs, this is one of the biggest parts of our toy wall, and there is something for everyone on it.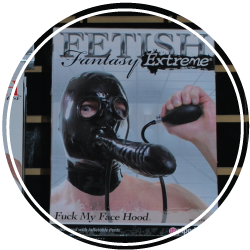 Feeling kinky? Feeling like taking charge, or being punished? Our bondage wall will meet your needs instantly. We carry everything from handcuffs to CBT equipment, as well as a variety of floggers, crops, and whips to punish your naughty slave! No matter what level of experience you may be at, the brands we carry will suit your desires. Fetish Fantasy, Kink Lab, Sportsheets and Master Series are just some of many names known to please on our wall. If you're not sure where to begin, ask the staff, who will be happy to educate and recommend products to you and your partner!