Stimulating and tightening creams are two fun and beneficial products for ladies to try. Stimulation products help increase blood flow and aid in helping a woman orgasm more easily. Tightening products create a tight, pleasurable feeling for women and their partners while having sex. Delay creams are for men who want to go the extra mile in bed. Not because you need to, but because you want to. Our product selection ranges from regular to organic choices for the ingredient conscious customer. Ask one of our staff members which product would be right for you.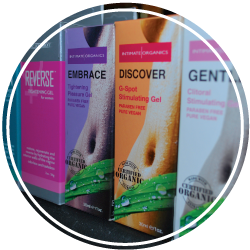 Tightening products are also very popular aids in the bedroom for women who want to create a short term tight and pleasurable feeling for their partners or themselves. Any woman can use these products to enhance the natural feeling of their bodies, no matter what age or stage they may be at in life. !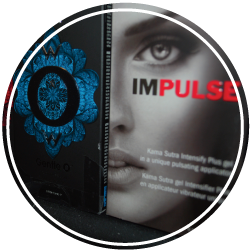 STIMULATING CREAMS & GELS
Stimulating creams and gels are very popular aids for women to use with partners or alone. Over time, sensitivity loss and other factors affect women's ability to orgasm. The products we carry help women to overcome this problem and contribute to a better, healthier sex life. !
PROLONGING & DELAY SPRAY/GELS
Delay creams and sprays are great products to give men an extra edge in the bedroom. These reduce sensitivity and prolong the time love making can last with their partners. If you're looking to go the extra mile for your partner, these products are for you. !